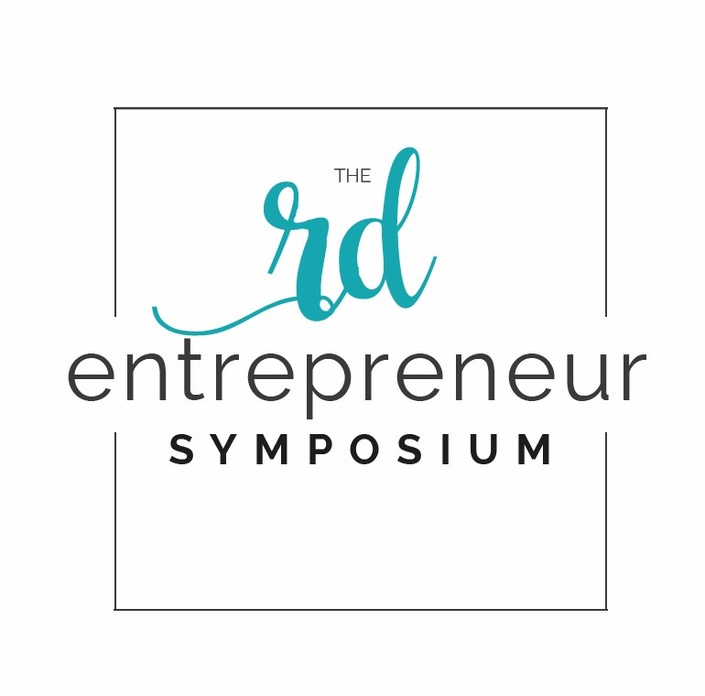 The Fall 2017 RD Entrepreneur Symposium
The ultimate guide to growing your nutrition business or private practice.
Oh no, you missed it! Visit DietitianHQ.com to find out when the next one kicks off!
Does this sound familiar? ...
You're frustrated with spending hour after hour marketing and putting yourself out there only to hear crickets. You thought being an entrepreneur would be fun & freeing, but you're working more hours than ever for little return.

You're hustling like crazy but still not booking clients. You're throwing all your time and money into building your brand & following (and trying to be everywhere on social media!) but you're just not making headway.
You feel lost with all the moving parts of running a business. Piecing together systems. Abiding by health & technology laws. Creating lucrative packages. Building a website that converts. It can be so overwhelming you quit before you've even gotten to the good stuff - changing lives.

You crave freedom & flexibility. You're in a profession where you can shape your career to look like your wildest dreams, but you're too scared to take the leap or you lack the clarity to make your imagination a reality. You don't love the 9 to 5. Perhaps 1-on-1 consults and hourly rates aren't your thing either. Or maybe you want a thriving brick and mortar private practice.

Or maybe you already have a booming business, but you want to take it the next level.
Frustrating, stressful, overwhelming...
What if I told you it didn't have to be like that?
We've all been there. But you don't have to feel stuck.
Instead of spending more valuable hours Googling and Facebooking trying to figure things out on your own, see exactly what other wildly successful RDs & health entrepreneurs are doing to keep their businesses steadily booked without working 60 hour weeks.
Have you ever felt like this? ...
You want to make more money but you just don't have any more hours left in your day or any more gas in your tank.
You feel like you're doing everything right, but just can't land enough clients or fill your group programs. You've read every tutorial and grabbed every freebie out there, yet you're still unsure how to attract your ideal client and hone in on your marketing.
You have a great website but no one's signing up. You've spent a lot of time or money creating a user-friendly, attractive website, but you're not seeing a return on your investment.
The RD Entrepreneur Symposium will put an end to all that frustration.
LET ME SHOW YOU HOW
---
In this series of expert masterclasses you will learn how to:
Magnetically attract clients instead of waiting for them to find you

Implement the most efficient strategies to grow your business (maybe even while you sleep)


Identify what sets you apart and stand out from the crowd

Put an end to your fear and take action

Position yourself as the expert that you are


Get clients coming back for MORE

Strategically explore & implement different revenue streams

Minimize your workload and maximize your income

Earn 17 CEUs

Attract more clients, streamline your strategy, increase your efficiency, put your marketing on auto-drive, and get back to LOVING what you do.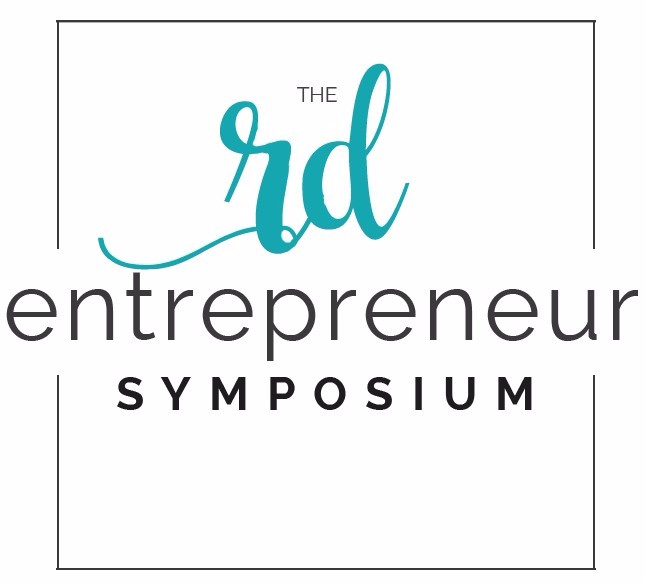 17 CEUs
What's better than the advice of one expert?
The advice of SIXTEEN.
In this symposium you will learn from 16 experts that are walking the walk. They are running 6 figure businesses and still have a life on the side. They have virtual practices, traditional practices, and completely nontraditional careers. They've got their marketing on auto-pilot, clients on waiting lists, group programs that practically run themselves. These are the professionals that are doing it right and they're going to show you exactly how.
VIDEOS. INTERVIEWS. SLIDES. WORKSHEETS. ACTION PLANS.
Where RDs & Nutrition Entrepreneurs Grow Thriving Businesses
The ultimate guide to growing your nutrition business or private practice. Attract more clients, streamline your strategy, increase your efficiency, put your marketing on auto-drive, and get back to LOVING what you do.
MASTERCLASS OVERVIEW
<< See Descriptions Here >>
Revenue Avenues
Building and Launching a Membership Site
What You Need to Know About Building a Virtual Practice
Leading a Movement with Multiple Streams of Income
No More Hearing No, How to Get "Yes" After "Yes"

The Entrepreneurial Profession: Think Outside the Box to Customize Your Career
Practice Growth
Using Coaching vs. Education to Improve Outcomes and Keep Your Clients Coming Back For More
Empower Your Private Practice by Breaking Through the Competitive Norm
5 Tips to Increase Referrals
What You Need to Know When Deciding to Accept Insurance
Media & Marketing
Mastering the Media to Build Your Brand & Boost Your Income
Let Loose! Don't Let Your Marketing Efforts Be Boring
Experiential Event Marketing
Utilizing Alternative & Social Media for Business Growth
How to Host a Podcast and Use It to Help Grow Your Brand or Business
Optimizing Your Website to Get and Convert Clients
Professional Development & Empowerment
Owning your Credentials in a Flooded Non-RD Market
Work Smarter Not Harder! How to Have a Thriving, Profitable Business
Free bonus: intro to FB ads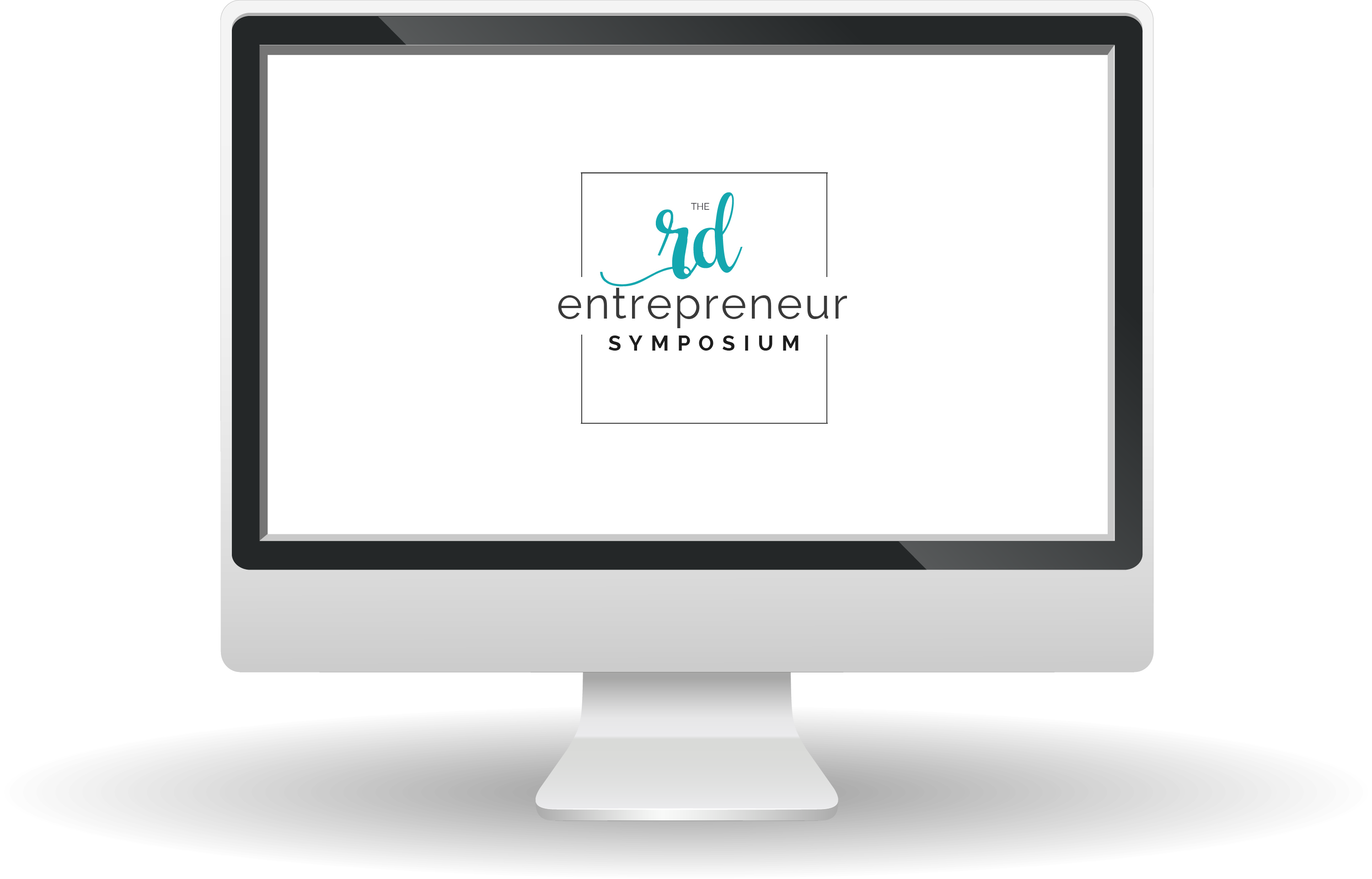 Get all of this from the comfort of your own living room.
You know how invigorating, inspiring, and educational conferences can be. But they're also expensive - think admission, travel, hotel, food, childcare. Not to mention the time away from your business. (And when you're self-employed there's no employer to foot the bill!)
Well now you can get that knowledge and inspiration right from your living room with this online conference. Anytime you want, from wherever you want.
Let's be clear. This isn't a listen-and-run type of course. It's intended for you to take action, right now. No more adding things to the to-do list that you're not going to get to. No more letting fear hold you back. If you follow the takeaways in each masterclass, you will see growth in your business.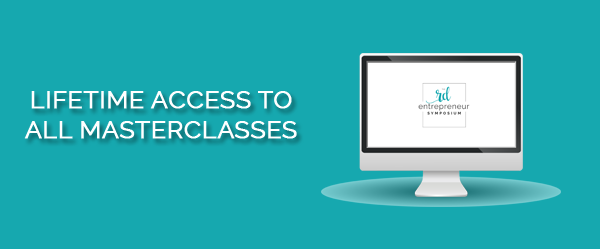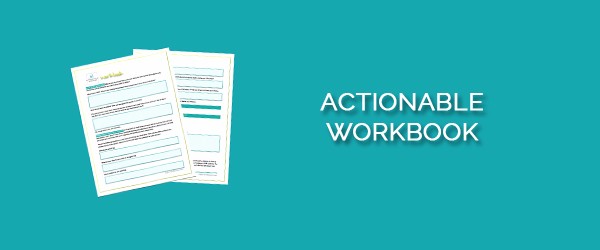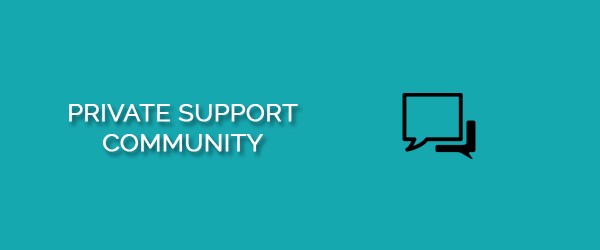 16+ expert sessions each with a specific focus to help you grow and implement the strategies successful entrepreneurs are already using


A community to connect and ask questions with speakers & other entrepreneurs.


An action plan workbook: don't just hear the information, take action and grow your business today
Lifetime access so you don't feel any pressure to rush through the information and you can keep referring back to it as you continue to grow
100% online - complete flexibility!
WHAT PEOPLE ARE SAYING...
"The spring symposium was a major catalyst for beginning my business! Since the symposium, I have legally formed my business, begun marketing, and now have 5 clients! What a fun and wild ride it has been! Would absolutely not have had the courage to do this without the symposium. Left me empowered and feeling prepared to take those next steps!" - Ashleigh P.
"I had no idea how much time I was wasting running my practice. I didn't know how much I could automate - I wake up to new sessions booked without even doing anything. Now I have more time for doing the parts I actually like, counseling my clients. I've even made changes in the way I manage my to-do list and email both for work and personal life and I feel like a weight has been lifted off my shoulders." - Erica
"Working with Heather [the host] absolutely turned my business around. I was ready to give up and within weeks of working with her I'd not only built a new online program but completely filled it. Better yet, I'm less stressed and lost that overwhelming cloud hanging over my head. I would have paid three times what I did if I'd known what outstanding results I'd get." - Sarah P.
"Anyone can throw information at you, but the way Heather pulls it all together and got me to apply it precisely to my own business is exactly the piece that has been missing for me." - Sam A.
Frequently Asked Questions
Do I have to be a RD/RDN?
Nope! All nutrition & health-related professionals welcome. We're less worried about the credentials behind your name then that you take your business seriously. This probably isn't for you if you're looking for a get-rich-quick kind of thing.
When does the symposium start and finish?
The symposium is ready to go as soon as you register! Take all the time you need to work through the material and take action along the way. (You have as long as you need to access the material, but if you are reporting CEUs, you have until 9/29/2018.)
How long do I have access to the course?
How does lifetime access sound? After enrolling, you have unlimited access to this course for as long as you like - across any and all devices you own.
More questions?
This course is closed for enrollment.